Some 694 graduates of Biaka University Institute of Buea (BUIB) have been challenged to live according to the standards and quality of education accorded to them by BUIB as they face the job market. This call was made by the Minister of State, Minister of Higher Education represented by the Vice Chancellor of the University of Buea Prof. Horace Ngomo Manga at the 2021 convocation ceremony which took place on November 12 at the University's campus. The Minister's Representative further congratulated the Institution for maintaining the standards of Higher Education and equally paid homage to the quality of academic and support staff as well as the growing nature of infrastructures in place to cater for the academic wellbeing of students at BUIB.
The Sales Director at SES Africa, SES Networks Africa, Middle East &Central Asia Dr. Emmanuel Tita Sama addressing graduates in the capacity of Guest Speaker during the event centered his message on accountability and ethos of the different professions as these graduates face the world of employment. "It is ok to be Vulnerable, don't focus on finding the jobs you love and never stop learning" Dr. Emmanuel Tita added during his discourse. According to the key note speaker, vulnerability leads to the acquisition of more knowledge and focusing on finding a job rather than the ones they love will expose graduates better to gain employment in the nearest future for these he noted are realities of the job market.
Speaking at this ceremony, the Vice Chancellor of Biaka University Institute of Buea  Dr. Mrs. Francisca Hongla Biaka applauded graduates while enumerating the partnerships with different organizations and the availability of other resources  for the better training of students. She reassured stakeholders that the University will continue to be responsible and prudent in the utilization of the available resources in training students for quality.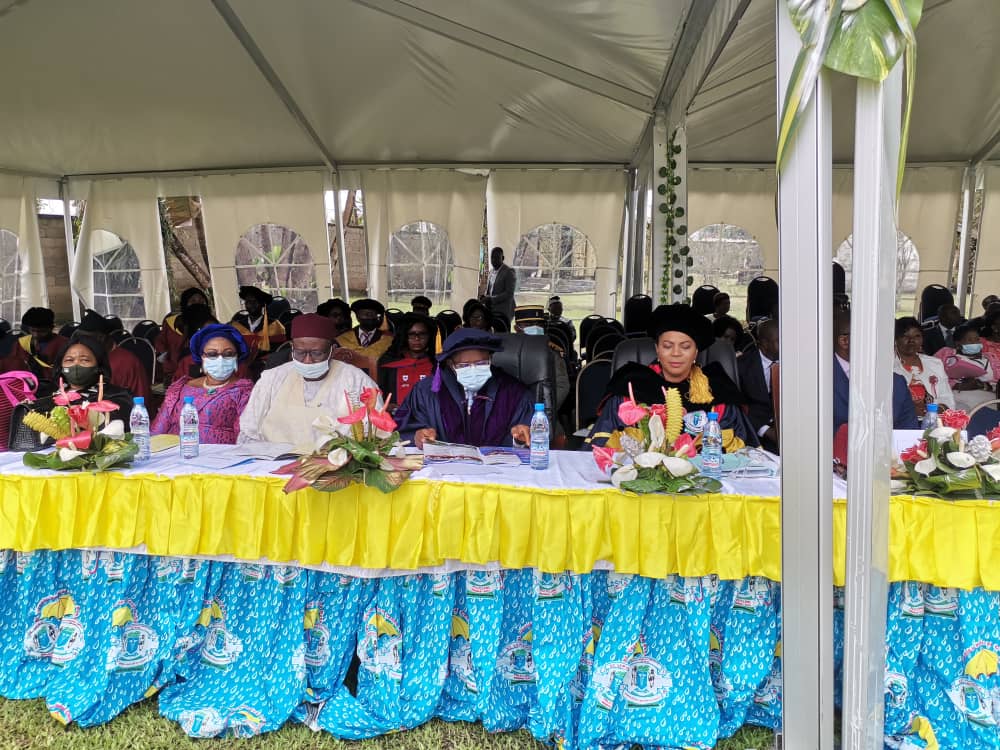 The ceremony witnessed the presence of the Director of Nursing/Head, Education Department of the Nursing and Midwifery Council of Nigeria Mrs. Magarete C. Eze and the Assistant Director/ Special Assistant to the Registrar of the Nursing and Midwifery Council of Nigeria Mrs. Godswill Stella Ijeoma who congratulated graduates on their success and reaffirmed the recognition of their certificates in Nigeria.
These 694 graduates from both the School of Health Sciences and the School of Management Sciences, pledged to be ambassadors of BUIB and to continue living with the audacity to be different as this they noted is their identity.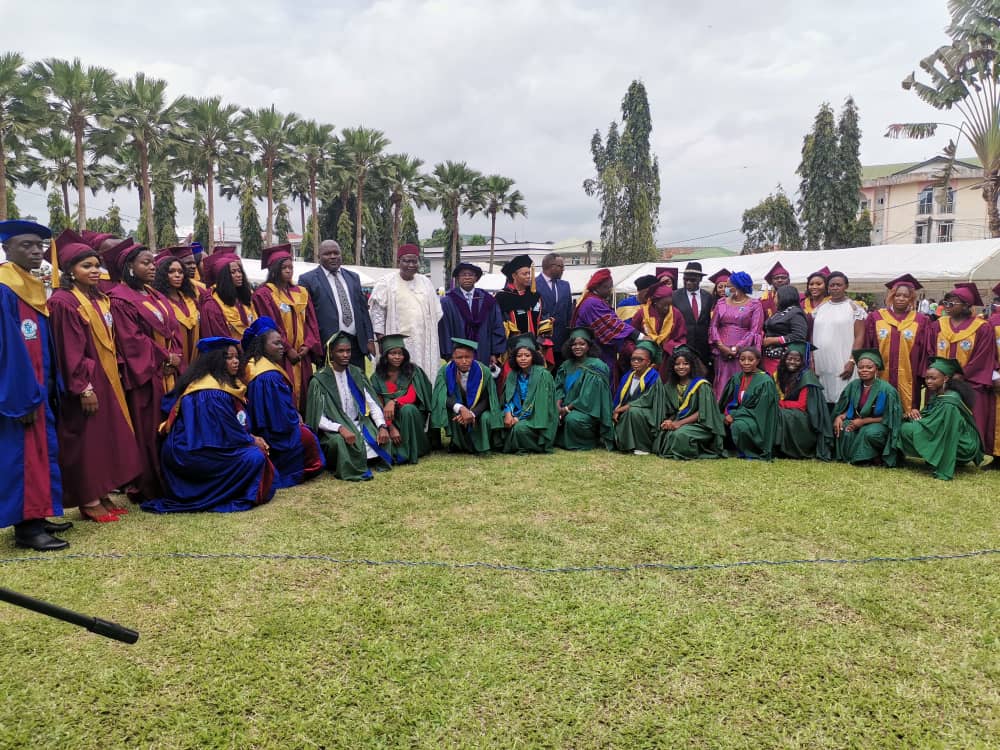 It is worth mentioning that the School of Health Sciences at this event graduated its first batch of Masters students while the School of Management Sciences graduated her first batch of the One year Top-Up Msc. Students.
The ceremony also witnessed amongst other dignitaries, the presence of His Excellency Lewal Bappah; Consul General of the Nigerian Consulate to the North and South West Regions of Cameroon.