Some 601 students of the Biaka University Institute Of Buea BUIB transitioned to graduates recently as they were found worthy in academics and moral standards to represent the institution in their different specialties as they embrace the next facet of their career.
The 2020 conferring of attestations witnessed the sending out of the   first badge of Master's students from the School Of Management Sciences in the fields Of Health Care Management and Logistics and Supply Chain Management. The 9 Masters  students who made BUIB a choice of preference celebrated their success in flying colors with the best student Akembom Jim Harris Ntangsi leaving with a GPA of 3.84 on 4 from the program –  Logistics And Supply Chain Management.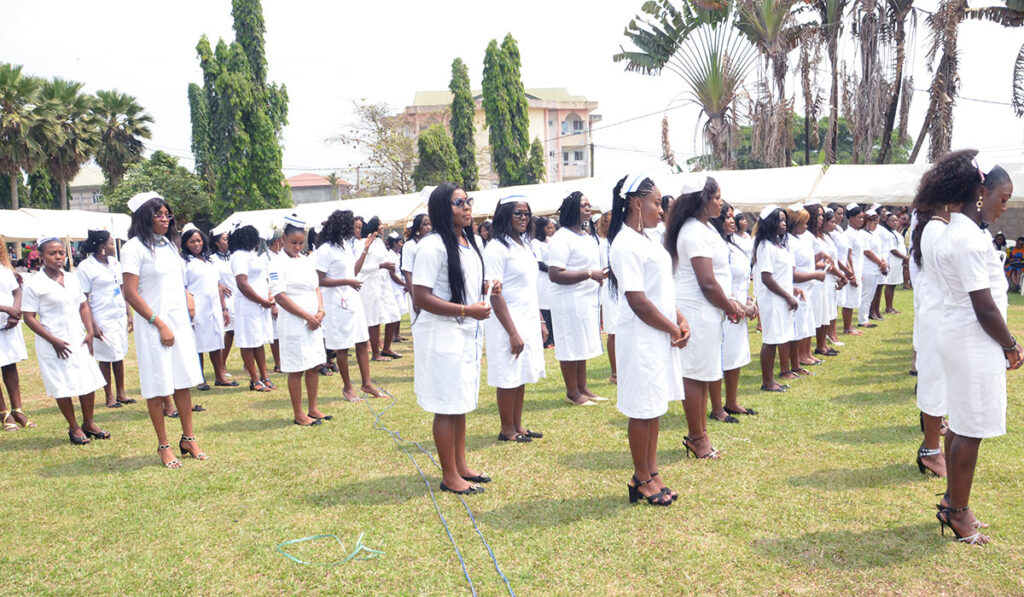 The event also saw the completion of 277 students from the higher education degree programs, 208 students from the Higher Education Diploma Programs (HND), 13 students from the employment and vocational training programs and 94 from Public Health Programs.
It is worth noting here that all best students at the Higher National Diploma exams 0f 2020 in the fields of nursing, midwifery, pharmacy technology, health care management, medical laboratory science, medical imaging and technology and Nutrition all emerged from BUIB.
Speaking at the ceremony in the capacity of key note speaker was the Bishop of the Diocese of Buea Mgr. Michael Bibi who captioned his presentation "Where Do We Go from Here without Peace".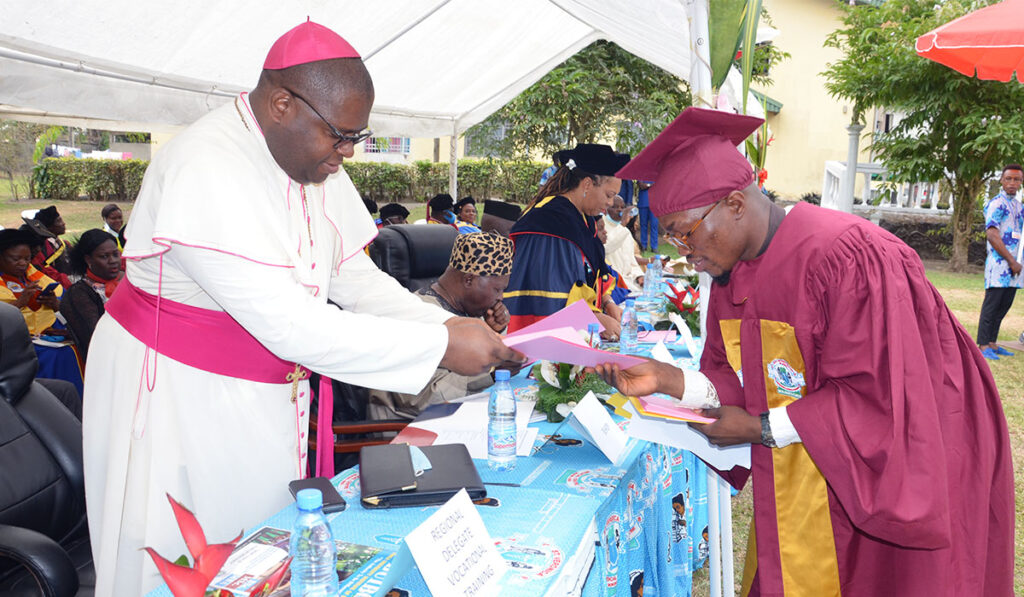 This theme was carefully selected to drive the minds of graduates to be ambassadors of peace as they leave to face the realities of the job market, in a world where peace is often compromised but which remains paramount in living in harmony with one another.
On her part, the Vice Chancellor and Chair of Biaka University Institute of Buea Dr. Mrs Francisca Hongla Biaka congratulated the laureates for their hard work and called on them to keep the flag of BUIB tall where ever they find themselves. She went further to applaud the mentor university – The University of Buea as well as the lecturers of BUIB who worked diligently to see that the success of the students comes to realization.
During the conferring of attestations, cash prizes were awarded to best students in all disciplines within the university as a sign of appreciation for a job well done.
The 2020 graduation ceremony took place at the University's grounds on Friday January 22nd 2021.