His Excellency Lawal Bappah, Consul General of the Nigerian Consolate for the Northwest and South West Regions of Cameroon, pens his signature in the visitor's Diary of St Veronica Medical Center Buea, during an official visit to the complex aimed at strengthening the working relationship between the two bodies. This August visit it should be noted is His very first outing to a private institution since HE Lewal came to Buea Cameroon as the new Consul General of the Nigerian Consolate.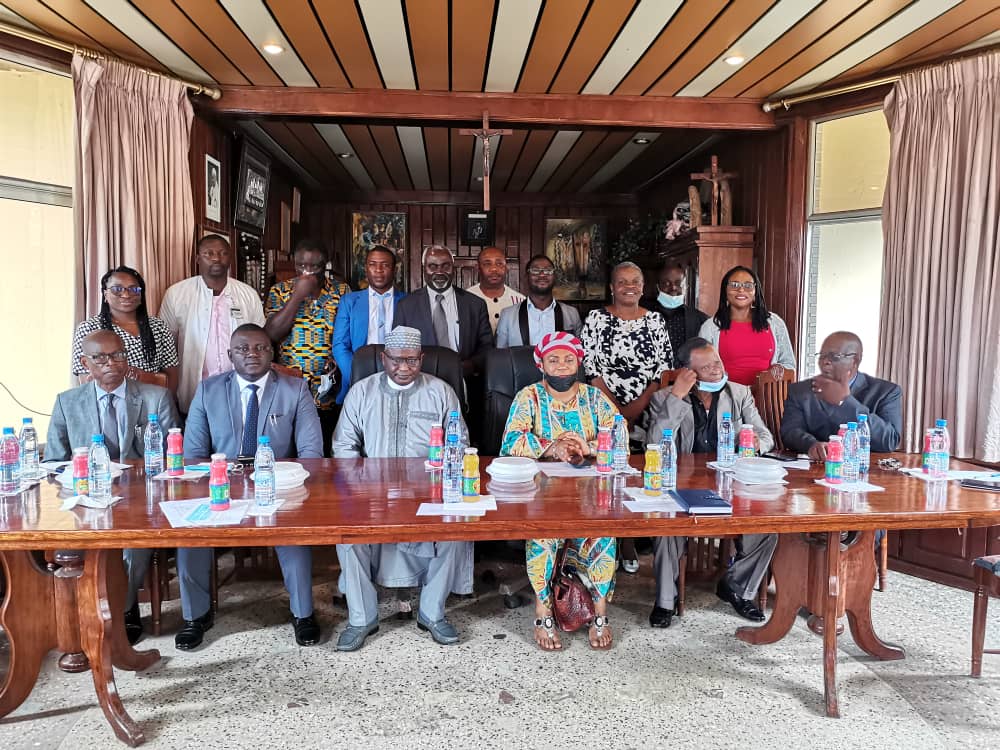 It was a significant event for both St Veronica Medical Center and the Nigerian Consolate as these two have been working closely for more than 15 years in the areas of providing health care services to staff of the Consolate as well as providing knowledge to the Nigerian student community who made Biaka University Institute of Buea, their institution for learning.
Receiving the diplomatic figure alongside his entorage, the Chair of St Veronica Medical Center Dr. Mrs Francisca Hongla Biaka expressed appreciation to the guest of honor HE Lewal Bappah for identifying and applauding the complex as that which provides commendable services to the Consulate. She further reiterated the social bond that exists between the two bodies including but not limited to friendly matches that puts the relationship in a family mood.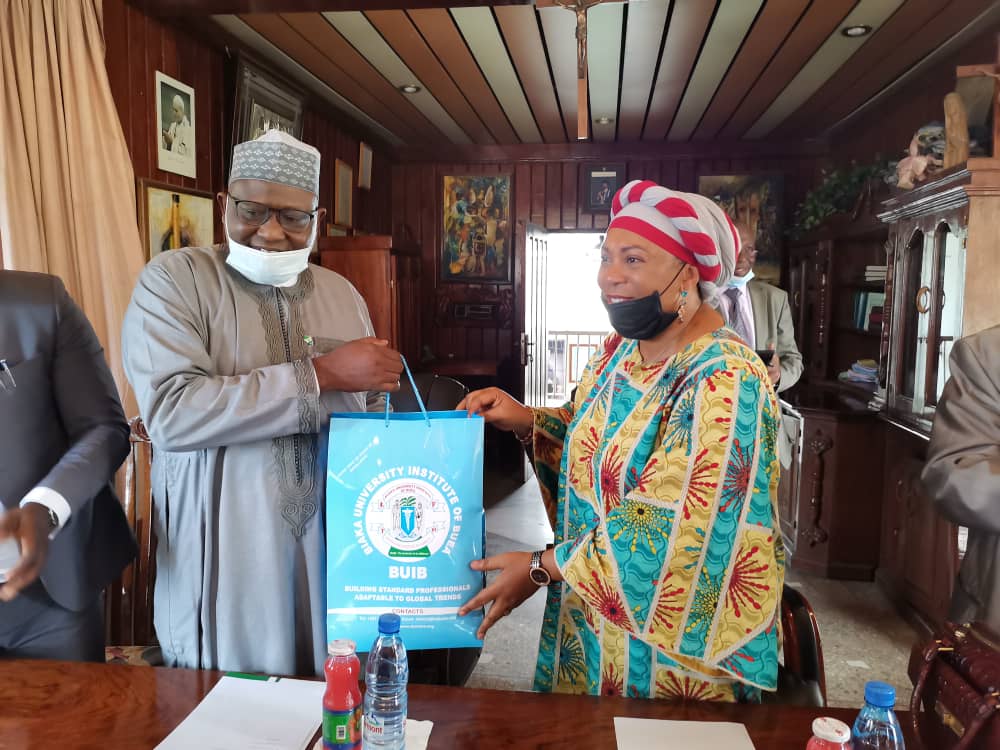 In response, the Consul general, HE Lewal Bappah saluted the chair and her henchmen for operating such a prestigious complex and promised to further strengthen the bond that exists between the Complex and the Nigerian Consolate.
The visit witnessed a campus tour during which the diplomatic team had an opportunity to see different sections of the hospital and the university and equally met with some of the students including the Nigerian students of BUIB.
This 26th day of October 2021 according to the management team of St Veronica Medical Center , goes down memory lane as one that promised better collaboration between the Nigerian Consolate ant St Veronica Medical Center.