Some twenty cartoons of books on health have been donated to Biaka University Institute of Buea in a bid to build and strengthen the student's experience in the university. This gesture by Tanyimor Foundation and Anucam Center for International Education was celebrated by the Vice Chancellor of BUIB Dr. Mrs. Francisca Hongla Biaka as one that will go a long way to facilitate learning of current and future learners of the University.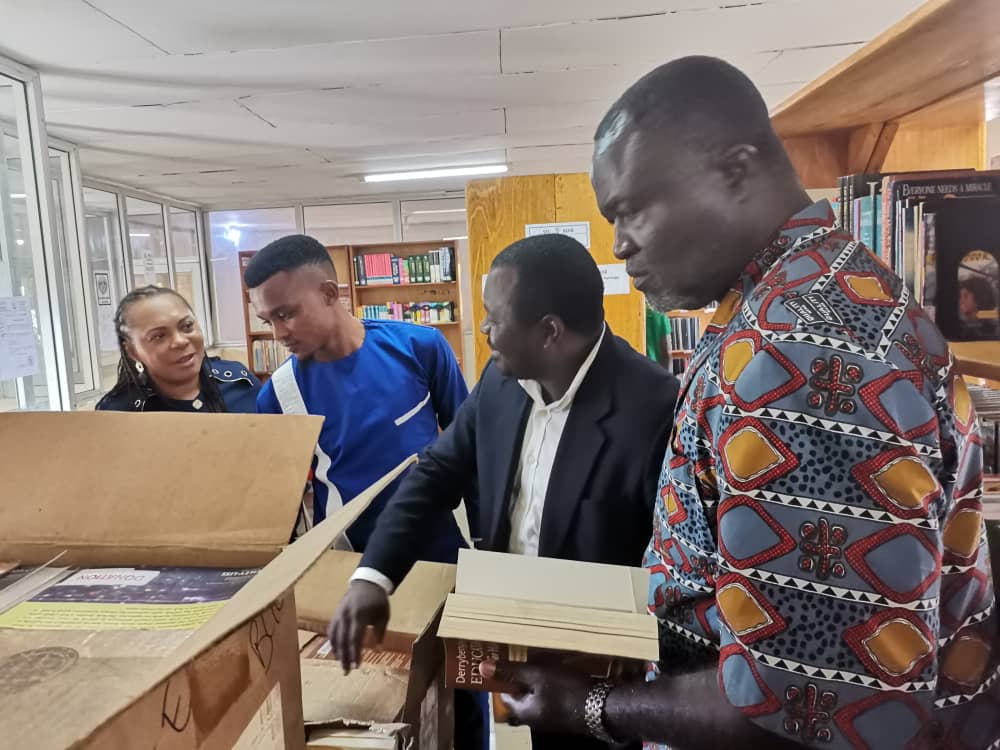 Representing Anucam Center for International Education, the marketing Director Mr Toge Ernest while handing out the books noted that they are committed to serving better in BUIB and the community at large and they look forward to a successful collaboration with BUIB for the greater benefit of her students.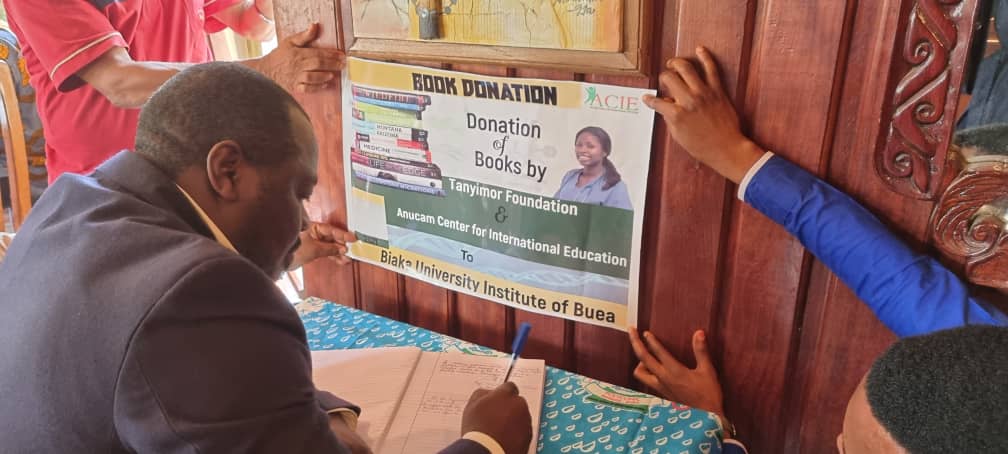 Joining his voice in appreciation for the excellent move by the donors, the deputy vice chancellor in charge of Academic Affairs Prof. Fonkeng George termed this act as timely while making reference to the start of the new academic year 2021 /2022.
Just like Oliver Twist, Prof. Fonkeng mentioned that as the university expands; it looks forward to receiving books in the areas of Management Sciences, Education as well as other disciplines at any given opportunity.
At the close of the event, the team visited the St Francis Library where the books will be filed for use by students, faculty and staff. The handing over ceremony took place this 15th day of September 2021 at BUIB campus.