Ranked amongst the best in providing quality health care facilities in the world, experts from India in the days ahead will be extending top notch medical facilities to the Cameroonian population  via partnership with St. Veronica Polyclinic also known as Biaka Hospital, located in Buea the South West Region of the country.
This memorandum of understanding was signed by the CEO of St. Veronica Polyclinic Dr. Mrs. Francisca Hongla Biaka and the Director of Crayon Healthcare Organization, New Delhi, India Mr. Anurag Sharma on the 10th of June 2023 at the conference hall of the Centre.
 Dr. FON Tita, Director of St. Veronica Polyclinic during this event, expressed excitement in this journey which he terms a milestone in the life of the Biaka Hospital. On their part, the representatives of Crayon Healthcare Organization were astonished by the professionalism exhibited by members of the St. Veronica Medical Centre. To them establishing this partnership with St. Veronica Polyclinic is the right choice and a promising one.  The Crayon Healthcare team pledged their will to do all that it takes for a long lasting relationship with landmark success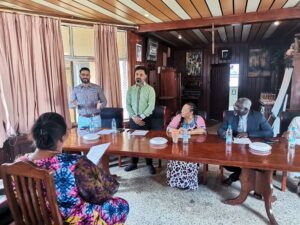 Through this specific agreement, Biaka Hospital will host experts from Crayon Healthcare Organization quarterly who will provide expert medical services to patients who consult in the hospital. In addition, patients who wish to travel to India for further Medical attention would have the privilege to do so at a much lower cost through Biaka Hospital.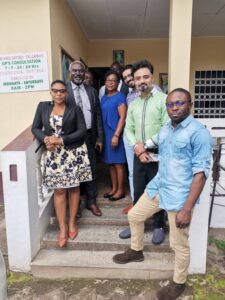 The days ahead are indeed promising!