The President of the Republic of Cameroon, Mr. Paul Biya, through the Ministry of Higher Education, has offered some 2000 protective face masks to Biaka University Institute of Buea (BUIB) as part of Government's support to curb the spread of the Coronavirus pandemic within the country. Received this 10th day of June 2020 at the university's complex by the Vice Chancellor of the institution Dr. Hongla Francisca Biaka, these protective face masks will go a long way to serve the over 1,700 students of the university as well as its faculty and staff .
This kind gesture by the government has been described by some of the students of BUIB as that which does not only encourage them to fully embrace  all  COVID- 19 preventive measures as part and parcel of them, but also boosts their confidence  that the Government is not relenting its efforts in containing the current health crisis in the country.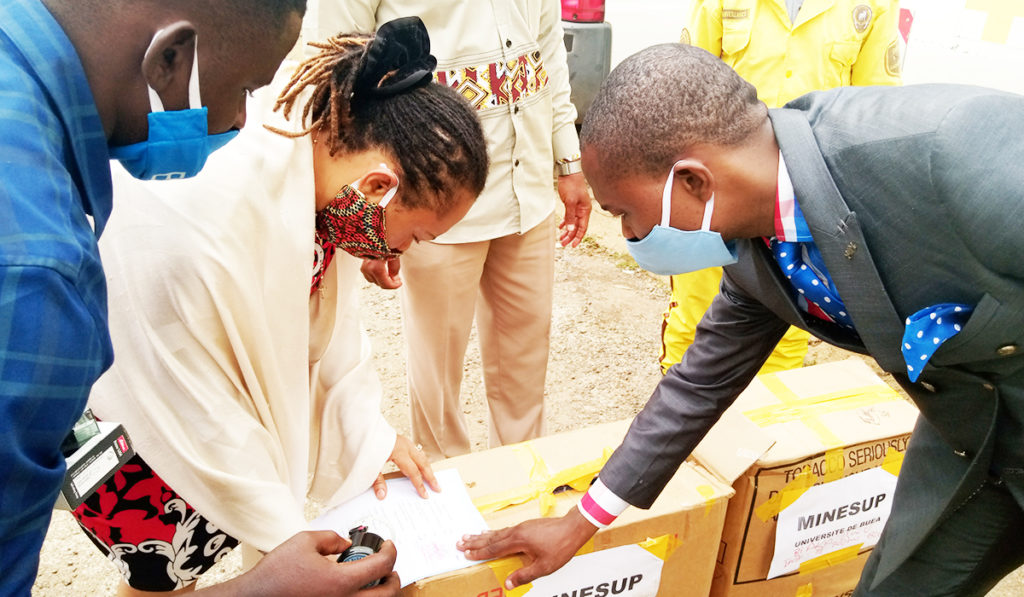 As confirmed cases of COVID-19 continue to rise within the country, the President of the Republic has made it mandatory for all to wear protective face mask when they go out in public.
Health experts say wearing a face mask will help prevent the spread of infection and prevent the individual from contracting any airborne infectious germs. When someone coughs, talks, sneezes they could release germs into the air that may infect others nearby. According to them, face masks are part of an infection control strategy to eliminate cross-contamination.
This move  by the Head of State comes to complement that which the university has in place including hand washing points, hand sanitizers, social distancing in classrooms among others to ensure a COVID -19 free campus.