Students of Biaka University Institute of Buea (BUIB) are currently rounding up with the academic year 2019/2020 as they take on the National examinations and the second semester examinations at all levels necessary. The second semester examination which took off on the 28th of July 2020 at the university's campus is a major part of their academic journey, to qualify them as academically fit to be awarded degrees at the end of their stay at BUIB.
While the HND final year students are taking the Higher National Examinations, the BSc. Final year students are engaged in project defense; all to make them eligible for valediction come November 2020.
Described as a year of trial by both lecturers and students, with the advent of the novel COVID-19 pandemic which introduced health challenges and greatly disrupted the academic calendar of the country, these students congratulate themselves , their lecturers as well as management for getting to this point of completion.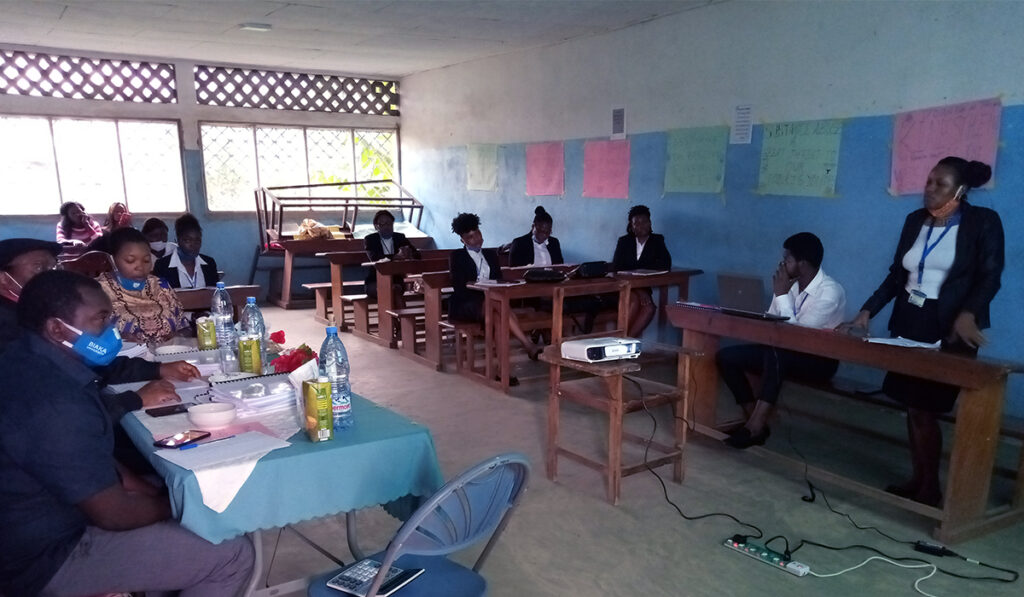 They have expressed gratitude to the management for maintaining a COVID- 19 free environment throughout their studies.
It is worth noting that during this period of the Coronavirus pandemic, the management provided all its students and lecturers with protective face masks and hand sanitizers, ensures the availability of running water and soap daily on campus and equally disinfects the entire campus weekly for the health safety of its users.
As the 2019/2020 school year closes its doors, the institution looks forward to a vibrant 2020/2021 academic year as it launches new programs including the Higher National Diploma -HND in the School of Management Sciences and a one year Top-Up Msc. Program for holders of all professional master's program including MBA, Masters I, DEA, DIPET II, DIPES II etc in the School Of Management Sciences.
Biaka University Institute of Buea currently runs 36 post graduate programs in the School of Management Sciences and the School of Health Sciences and also runs undergraduate programs in these schools as well as in the School of Education.