Workers of Biaka University Institute of Buea  (BUIB) have been commended for keeping true to their responsibilities in providing Knowledge and service to humanity. This was during the 2021 BUIB Congregation which took place on October 21st at Class Room Block 3 bringing together full time and part time workers of the university. The aim of this gathering was to officially communicate with faculty and staff, the vision set for the academic year 2021/2022, which centers on "maintaining standards" in Biaka University Institute of Buea.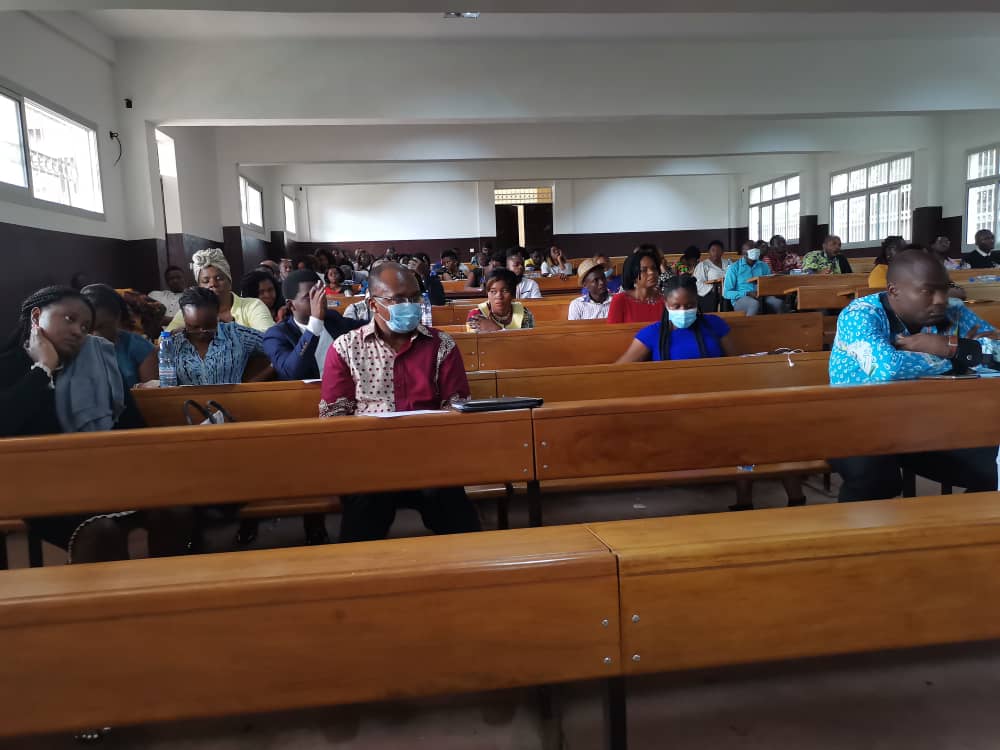 Addressing workers, the Vice Chancellor of BUIB Dr. Mrs. Francisca Hongla Biaka on behalf of the shareholders and the Board of Trustees, expressed great satisfaction with the services provided by employees while welcoming the newly employed to the BUIB family.
Drawing from an academic perspective, the Deputy Vice Chancellor of Academic Affairs Professor Fonkeng George added his voice and called on workers to use quality and discipline as watch words as they carry out their responsibilities during the school year. Making reference to the rising number of the student population, Professor Fonkeng invited employees to match up with the growth and the expectations of higher education through the provision of quality services.
While thanking workers for their allegiance, the Deputy Vice Chancellor in charge of Administration and Finance Mr. Finjap John, noted that the management has put in place all that is required for the smooth running of the academic year. These include well-equipped offices, constant water and electricity supply, among others.
On their part, employees of Biaka University Institute of Buea salute the efforts of management and promised to live up to expectations.
Worthy of note is the fact that all workers were called upon to respect COVID -19 barrier measures so as to stay safe and equally keep BUIB a Covid-19 free environment.
Participants were informed of the University's Matriculation ceremony scheduled for November 11th 2021 and the Graduation Ceremony scheduled for November 12th 2021.