IHS Cameroon SA gifts BUIB an industrial generator
IHS Cameroon S.A, a Douala based company in charge of maintaining communication and digital assets in the country has donated an industrial generator to Biaka Hospital as part of its corporate social responsibility
The Biaka complex benefitted from this largess in a brief ceremony organized today July 19th 2023 around 10AM
The ceremony involved officials of the company and those from St Veronica Media Center (Biaka University Institute of Buea and Biaka hospital)
On hand to receive the gift was the CEO of St Veronica Medical Center Dr. Mrs. Francisca Hongla epouse Biaka who is also the Vice Chancellor of Biaka University Institute of Buea, Mr otto Singe, Adviser to the Vice Chancellor, Mr James Vusas, Healthcare manager of Biaka hospital, Dr. AKom Delbert, Quality Assurance officer of Biaka University Institute of Buea and a host of others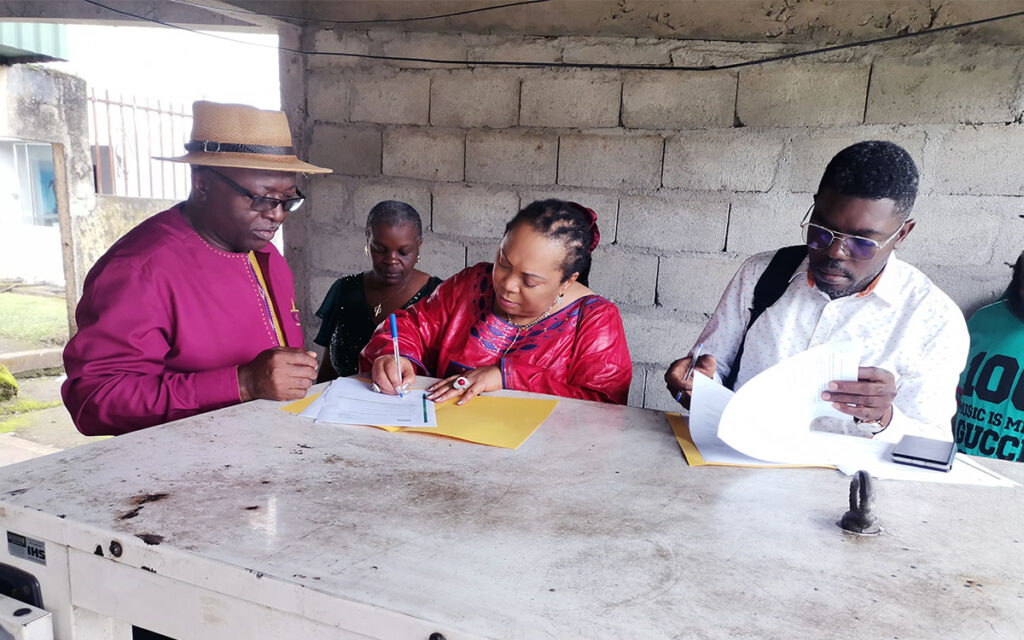 Upon receiving the gift, Dr Mrs. Francisca Biaka thanked IHS Cameroon S.A for the generator which she says was timely given the recurrent power outages in Buea, South west region of Cameroon.
She saluted the company for thinking of Biaka University Institute of Buea in their outreach program to the community and says the industrial generator will help save lives at the hospital especially during surgical operations
"I must say the gift is timely, it's as if you knew the exact problems we were facing at the hospital" the smiling VC tells officials of HIS Cameroon S.A as she receives the gift after signing the handing over notes.
The representative from IHS Cameroon SA Mr. Wegne told the BUIB boss that the gift has no strings attached and they also have a technician on standby to help resolve any technical issues which may result from the use of the generator.
He also noted that BUIB was only one of many recipients of such gifts from their company.